CONTACT, BOOKING & CALENDAR
Would you like to BOOK a FREE TRIAL CLASS FOR YOUR PRESCHOOL?
or
BOOK SUMMER MUSIC SHOWS or a MUSIC PARTY with our super fun music performers, Mr. Michael or Mr. Jules
CALL 888-491-9981
EMAIL l.b.s.muzikbooking@gmail.com 
Do you have questions? Please fill out & send form below. Thank you!
JULES itty bitty Rockers music teachers
bring weekly classes Mondays through Fridays in
Orange County and Los Angeles to over 1900 preschool children
throughout the entire year.
In addition, kids music shows, summer camp concerts
and music parties are listed on the calendar below as
they are confirmed.
Summer Camp Music Program
Summer Camp Music Program
My kids can't stop talking about you since last time we saw you at Barnes & Noble in Aliso Viejo this spring! Would you mind emailing your summer concert schedule to me? We live in South OC, but are willing to drive almost anywhere to see you!"
— Thank You, Patti Lee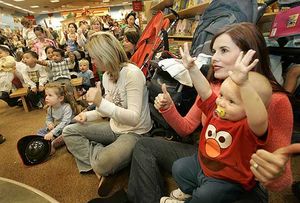 "A talented musician and songwriter with a gift for children." 
— Teri Ferentz, Director, J.C.C. Children's Center, Costa Mesa, CA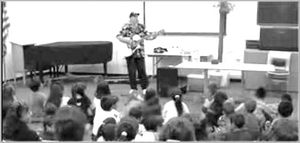 "Jules Moss performed at our school, for seven first grade classes (two 45-minute assemblies) and exceeded all of our expectations. His engaging performance integrated phonics, rhyming words, phonemics awareness, colors, numbers and vivid language play. Our students (who mostly speak Spanish as their first language) were eager to participate and take part by singing along and dancing as Jules sang and played guitar. He had a great rapport with each group that watched him and his interactive show was lively and exciting the entire time.
I can only hope our budget allows us to have him return this year (and start a tradition for our kindergarten and first grade classes). I highly recommend Jules Music 4 Kids Program performance to anyone that wants to share the love of learning, laughing & educating children. "
— Sincerely, Mary-Kate Hagmann First Grade Teacher, Garden Grove Elementary School